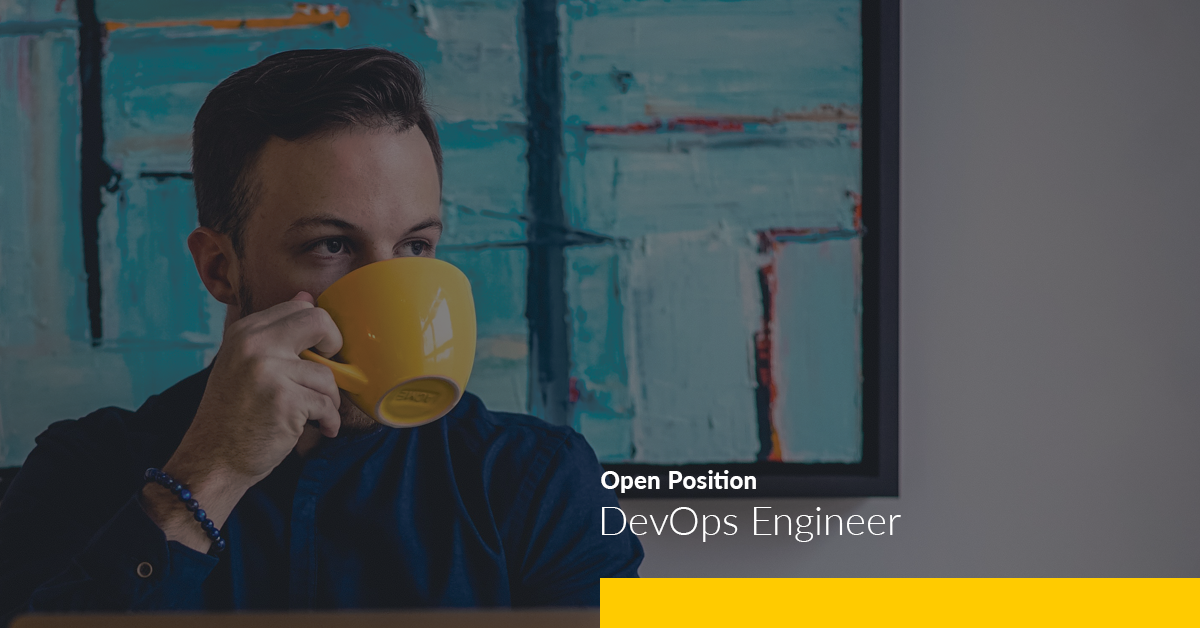 Who are we?
Real estate is notoriously behind the technology curve and it has been slow in development in various fields from how we buy our homes to how we use our offices. Our mission is to create better places, for us to live and work.
Flow and Form is re-imagining how real estate assets are traded, built, and operated through technology innovation. We act as a bridge between real estate professions and technologists in an effort to help accelerate the value creation of bringing advanced technology to the real estate industry.
We're merging best-in-class PropTech minds together and are always looking for exceptional talent to join our team and we provide excellent conditions to perform, grow, and lead.
Who are we looking for?
We are looking for a DevOps engineer to help us build scalable and resilient infrastructure. Our DevOps team takes care of infrastructure and builds pipelines for our products, as well as our client's products. We want to build a different type of company that's focused not only on the bottom line, but also on the happiness of our customers and team, and our personal growth along the journey. We are looking for a person who is able to show gratitude, continuously improve, be transparent, embrace positivity and act beyond him/herself - we take this pretty seriously.
You are a person who can:
Own: multiple steps within the scope of the client and our own infrastructure.
Teach: other involved team members and partners how to get better at their craft.
Learn: new trends, stats, and intel on DevOps processes, architecture, and real estate domain.
Improve: efficiencies within the development process and architecture.
Responsibilities:
Produce Infrastructure as Code for every aspect of our development process
Create technical documentation for reference and reporting
Improve observability over the current stack
Keep our infrastructure and build pipelines up to date and patched
Requirements:
Experience in Docker
Experience in solving challenging technical problems
Experience in at least 1 popular Cloud provider (AWS/GCP/Azure)
Experience in at least 1 scripting language (bash, ruby, python, etc.)
Experience in at least 1 configuration management / IaC tool (Terraform, Ansible, Puppet, Chef, SaltStack)
Experience or familiarity with git
Knowledge of the Linux operating system
Bonus points for:
Knowing your way around Infrastructure testing
Familiarity with Agile development methodologies
Benefits:
Salary: Our salary formula adjusts to your cost of living and experience. Salaries range from 20.000 - 31.000 HRK / month (gross). Oh, and we have no overtime.
Holiday/Vacation allowance: Christmas, Easter, summer vacation.
Flexibility: Flexible working hours and an option for remote work.
Time off: Our only policy is that you give yourself a break regularly.
Health: Paid annual general medical examination, supplementary health insurance, and MultiSport card to help you feel awesome even outside work.
Working smarter: Grabbing a coffee or beer with the team anytime, working fewer hours but more effective, home-offices or team trips is something we practice regularly.
Office: Cool and spacious new office with kitchen supplies (stacked fridge, fruits, and coffee) and a free parking space.
Relocation costs: If you are coming from anywhere else but Zagreb, we offer to cover the costs within the scope of our Job Relocation

Package.

Transportation costs: We offer to cover the costs of your trip to the office (Zagreb 1st zone).
Technology: Get a laptop to do your best work + a budget to set up your working environment.
Education: Free books, online courses, and conferences: all the free books and courses you like anytime, no questions asked.
Pets policy: We are a pet-friendly office, and we offer to pay pet insurance for your vaccinated and a microchipped furry friend (a dog or a cat).
Industry mentoring: Regular in-house mentoring sessions on Proptech.
Feel free to ask us anything or schedule a visit - it is totally fine to make sure what is in it for you before you officially apply. We are looking forward to learning about your past experiences and future goals.