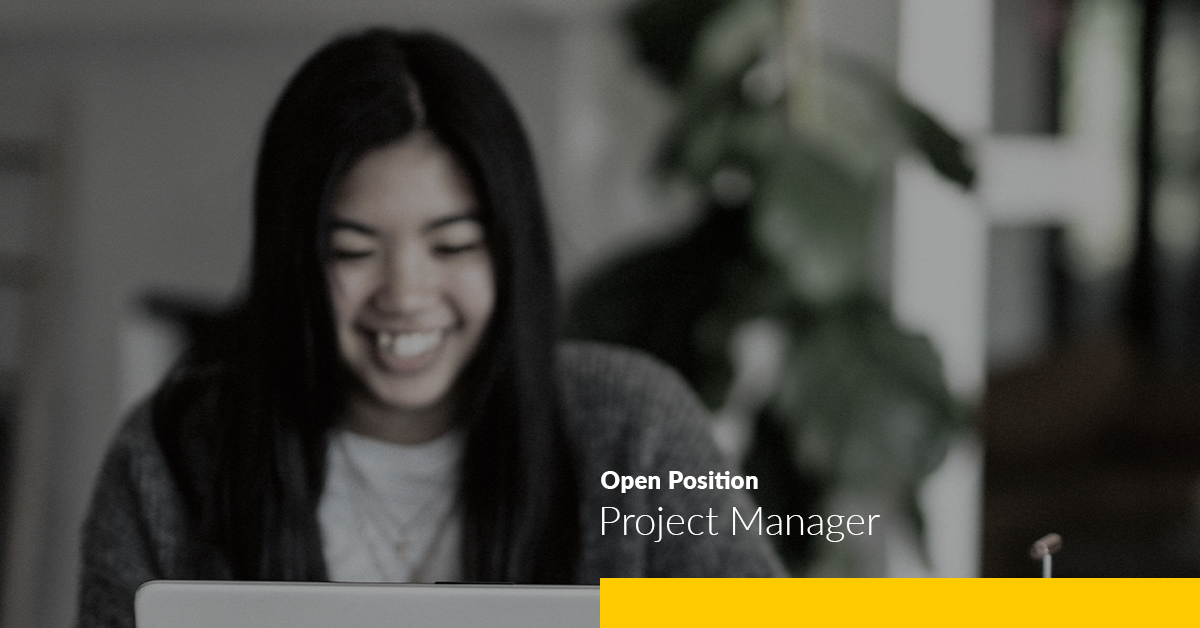 Who are we?
Real estate is notoriously behind the technology curve and it has been slow in development in various fields from how we buy our homes to how we use our offices. Our mission is to create better places, for us to live and work.
Flow and Form is reimagining how real estate assets are traded, built, and operated through technology innovation. We act as a bridge between real estate professions and technologists in an effort to help accelerate the value creation of bringing advanced technology to the real estate industry.
We're merging best in class PropTech minds together and are always looking for exceptional talent to join our team and we provide excellent conditions to perform, grow, and lead.
Who are we looking for?
We are looking for an experienced Project Manager to manage the organization of key client projects. As our project manager, your job will be to coordinate people and processes to ensure that our projects are delivered on time and produce the desired results. You will be the go-to person for everything involving a project's organization and timeline.
We want to build a different type of company that's focused not only on the bottom line, but also on the happiness of our customers and team, and our personal growth along the journey.
We are looking for a person who is able to show gratitude, continuously improve, be transparent, embrace positivity, and act beyond him/herself - we take this pretty seriously.
We are looking for a person who can:
Own: multiple steps in the product lifecycle.
Teach: other involved team members and partners on how to get better at their craft.
Learn: new trends, stats, and intel on management, methodologies, and real estate domain.
Improve: efficiencies within the delivery process and quality of the outcome.
Responsibilities
Coordinate internal resources and third parties/vendors for the flawless execution of projects
Ensure that all projects are delivered on-time, within the scope, and within budget
Developing project scopes and objectives, involving all relevant stakeholders and ensuring technical feasibility
Ensure resource availability and allocation
Develop a detailed project plan to track progress
Use appropriate verification techniques to manage changes in project scope, schedule, and costs
Measure project performance using appropriate systems, tools, and techniques
Report and escalate to management as needed
Manage the relationship with the client and all stakeholders Perform risk management to minimize project risks
Establish and maintain relationships with third parties/vendors Create and maintain comprehensive project documentation
Requirements
Great educational background, preferably in the fields of computer science or engineering
Proven working experience as a project administrator in the information technology sector
Solid technical background, with understanding or hands-on experience in software development and web technologies
Excellent client-facing and internal communication skills
Excellent written and verbal communication skills
Solid organizational skills including attention to detail and multi-tasking skills
Strong working knowledge of JIRA or other agile tools
Bonus points for:
Ability to showcase live products built under your management
Understanding software development and design concepts
Experience wireframing
Experience in Sprint and Budget reporting for a tech product
Benefits
Salary: Our salary formula adjusts to your cost of living and experience at the same time going above the industry standard.
Technology: Get a laptop to do your best work + a budget to set up your working environment.
Education: Free books, online courses and conferences: all the free books and courses you like anytime, no questions asked.
Industry mentoring: Regular in-house mentoring sessions on Proptech.
Office: cool and spacious new office with kitchen supplies (stacked fridge, fruits and coffee) and a free parking space.
Flexibility: Flexible working hours and an option for remote work.
Time off: Our only policy is that you give yourself a break regularly.
Personal time off: MultiSport Card.
Working smarter: Grabbing a coffee or beer with the team anytime, working fewer hours but more effective, home-offices or team trips is something we practice regularly.
Feel free to ask us anything or schedule a visit. We are looking forward to learning about your past experiences and future goals.
Your application will be reviewed by Andrea (she is real - not bot 👩).